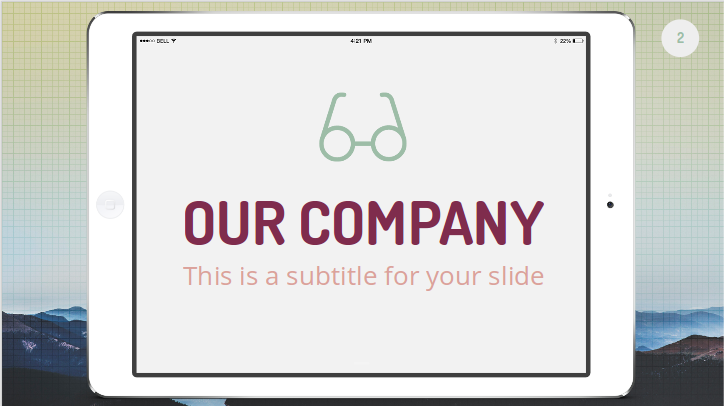 iPad presentation theme
The iPad theme is a modern and fun presentation for Google Slides that uses and iPad-themed user interface to interact with your content. You can use this template to make presentations about any subject but this template will give a geeky aesthetic to your content. All of our templates are free and also fully editable, so you can change anything in the presentations as long as you copy the template to your Google Slides account or download it as a PowerPoint file. Read the easy steps to do it in our how-to section.
All the graphics, icons and fonts used to design this beautiful template were found on the following:
Remember to keep the credits slide at the end of the presentation so every resource gets its attribution. Feel free to browse that fabulous resource sites to improve this free presentation template to meet your needs or just use it as it is.
We hope you like it and if that's the case, please SHARE! You can also help us to spread our designs and grow by following us on our Facebook Fan Page or Google+ pages.
Our iPad Themed free presentation template is:
Fully editable. You can change any element in the presentation and customize it the way you prefer
 Modern look / iPad interface /
Examples of charts and graphs  and devices placeholders.
More than 15 slides.
Compatible with Power Point, Google Slides, KeyNote, …
From Google Slides UI you can export, copy or download this free presentation template.
READ THIS FIRST! You don't need to request special permissions to use this template. Just follow these steps.