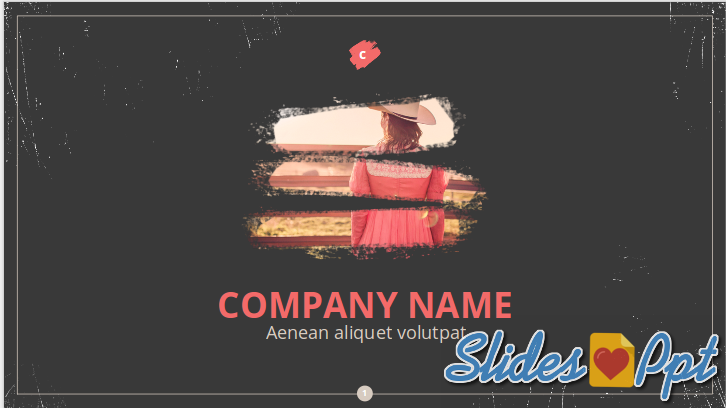 Country Side
Country Side is a nature-inspired design presentation template for Google Slides that use a 3-color melancholic palette. These are: red Bittersweet (#f36a69), dark Eclipse (#393939) and Swirl (#d7cbc0). This bitter and sad palette can be modified but is the essence of the slides (colours definitions by htmlcsscolor.com)
This template is not designed for any specific purpose so you will have to give it a meaning by adding your content. As with all of our templates, this presentation template is released under the Creative Commons license, so your only commitment is to maintain the attribution slides where all the authors that have contributed to make this free presentation possible are credited.
Country Side template has example slides with charts, placeholders and icons that can be used as a base to communicate your message.
If you don't know how to use it, help can be found in our how-to section. No special software is needed to use these templates as they are fully compatible with  Google Slides , but you can also download it as a Power Point file to use it in Microsoft Power Point or Osx Keynote.
Our contribution wouldn't be possible without these other fabulous free resources:
If you liked our free templates, our site or the idea of sharing, then please SHARE! You can also help us to keep going on by following us on our Facebook Fan Page and/or Google+
Country Side free presentation template is:
Fully editable. You can change any element in the presentation and customize it the way you prefer
 Melancholic aesthetic / Sad look and Feel / No specific  purpose
Examples of charts, graphs  and devices placeholders.
More than 15 slides.
Compatible with Power Point, Google Slides, KeyNote, …
From Google Slides UI you can export, copy or download this free presentation template.
READ THIS FIRST! You don't need to request special permissions to use this template. Just follow these steps.