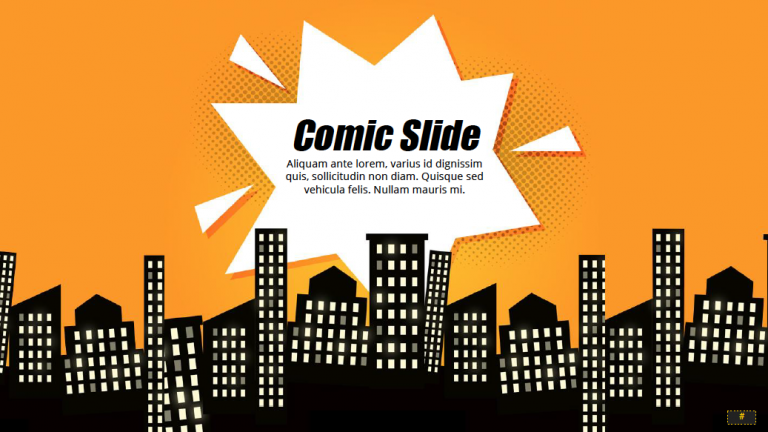 Comic Book
It is impossible to compete against the power of the original medium and its potent form of narrative art, but we have tried to capture the Comic Book aesthetics anyway  in this free presentation template for Google Slides. It's not the classic super hero theme. Mainstream public will enjoy the style of these slides.  We really liked the result!
We added the illustrations, so you just have to worry about the words to tell your history through this presentation template. Page layout and panel composition, try to mimic these aspects of the art form: the comic.
Comic Book can be customized to your needs. We hope you enjoy this ready to use presentation template as much as we did designing it.
Our Comic Book free presentation template is:
Fully editable. You can change any element in the presentation and customize it the way you prefer
Comic Book look / Cartoon style
Cool Comic Font
Examples of charts and graphs  and devices placeholders.
More than 15 slides.
Compatible with Power Point, Google Slides, KeyNote, …
From Google Slides UI you can export, copy or download this free presentation template.
READ THIS FIRST! You don't need to request special permissions to use this template. Just follow these steps.